GEC Academy
Founder's Message
.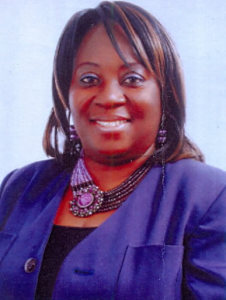 One more school year has gone by. One more graduation class bonded by the months they have shared at GEC Academy International. Throughout this last academic year, I continued to be impressed by the achievement and growth of this school as a community. It cannot be overemphasized that the school has been unfolding its petals each year, since its inception in 2011. Each unfolding petal has spread the fragrance far and wide with the definite purpose of opening new horizons in the vast field of learning. As an institution engaged in life-building, character-way.moulding endeavors, and man-making, we will not rest on our successes but continue to work hard.
We Are Becoming a Community of
Undaunted Go-Getters
Pace-Setters…
We shall keep holding up the torch, by continuing to be committed to the pursuit of promoting human excellence, with a vision and mission that will bring glory to the globe.
GEC Academy International is a community of learners where we all have important expectations and responsibilities. We expect each student to accept the role of a learner with enthusiasm and curiosity. We expect them to explore learning and to challenge themselves intellectually while the staff will encourage them to reach their highest potentials. As educators, we accept our responsibility to teach our students, to challenge their intellect and to invite as well as to encourage their curiosity. We are committed to helping students achieve their dreams in every possible way. However, it is most important for everyone to recognise that when students, parents, teachers, and other staffers work together in an atmosphere of mutual respect and appreciation, we can learn together and accomplish great results.
Albert Einstein once said, "The most important motive for work in school and in life is pleasure in work, pleasure in its result, and the knowledge of the value of the result to the community." For me, having been given the opportunity to build this school and the students has allowed me beautiful and splendid experience like never before and as our mission statement says, "Pathway to Local and International Universities." It is my most humble belief that all our students will make use of the opportunities and exposure this school has provided them as a platform to excel in their various disciplines of studies in Nigeria and abroad.
As we continue on our journey to become a globally recognized school and bedrock of knowledge, I would like to remind our graduating students of the importance of making hard work and excellence part of their common language. GEC Academy International students are knowledgeable, great thinkers, indefatigable researchers, caring, constructive communicators, risk-takers, principled, reflective, open-minded, and balanced. It is important for everyone to recognize and appreciate these traits as universal and enviable in nature and these have become inherent in all GEC Academy International students. I am confident that if our graduating students continue to think of themselves in these terms and uphold these traits in themselves, they will most definitely excel in their future endeavours.
I would like to extend my thanks to all staff, the parents, students, and all those who have encouraged our vibrant community and helped make this year memorable. Thank you and God bless.
Mrs. Josephine Peters
Executive Director and Director of International Affairs
GECAI, July 2017